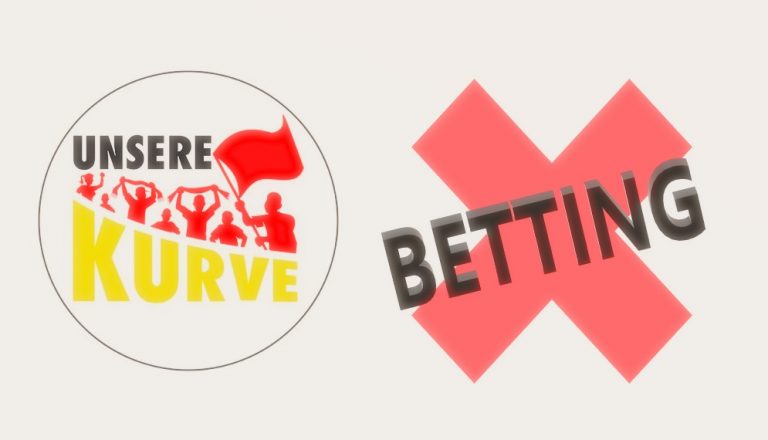 On Tuesday, the Unsere Kurve organization has announced that sports betting has reached an 'increased media presence' lately and expressed its concern related to active promotions of wagering websites and retail sportsbooks on TV.
The supporters claimed that the German authorities needed to accept novel political regulation of sports betting presence in the media. According to Unsere Kurve, current situation with sports betting sites and football clubs sponsorship affects the public opinion on sports wagering, making gambling a natural part of football culture.
In the alliance's opinion, the sports betting ads placement must be changed whatever the advertisement is. All advertising partners, be they athletes, teams, or some TV shows must stop conveying a message that sports betting is completely harmless and can't result in serious consequences. Unsere Kurve's take is that problem gambling is especially widespread among football bettors, and the constant gambling promotion makes the issue worse.
The alliance's main demand is a ban on sports betting ads and strict control of gambling operators. According to the group, the ban must include complete prohibition of any sponsorships with athletes or any other megainfluencers. Besides, their manifestation includes a call for a massive expansion of anti-problem gambling measures countrywide and wide outreach of the possible gambling consequences.
Last updated on 12 Jan 2022 - 17:58
Liked this publication?