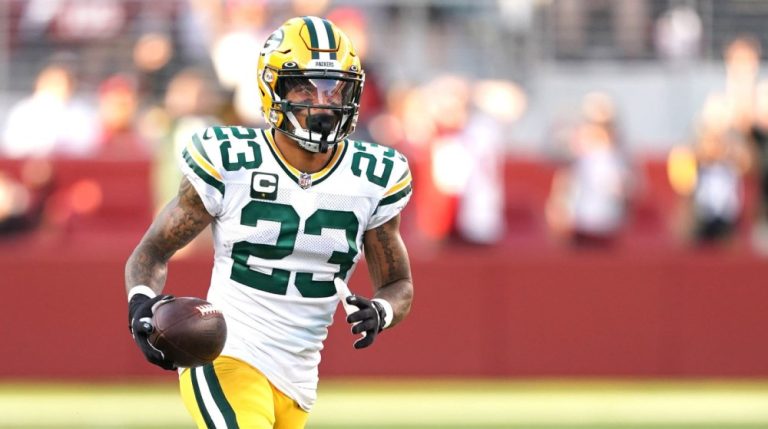 The most wanted Green Bay Packers member Aaron Rodgers will probably return on 2022, but the team also hopes that their defensive star will remain in the team and prolongate the contract with the franchise.
This week, the Green Bay Packers continued negotiations with Jaire Alexander, the cornerback, and hope that the contract extension will be possible later in spring on in summer. Although the final decision of the cornerback is not determined yet, it is more than clear that the Packers put high hopes on him staying and want him to remain the part of the team for many years.
Alexander was a first-round NFL pick in 2018 and has gained serious league titles until 2021, when he had to be sidelined due to the shoulder injury which prevented him from participating in more than five games of the season. If the Packers manage to keep Alexander in the rosters after he is on the market as a free agent, he might become one of the top-paid five players in this position with an approximately $20 million annual salary.
Last updated on 07 Mar 2022 - 18:12
Liked this publication?