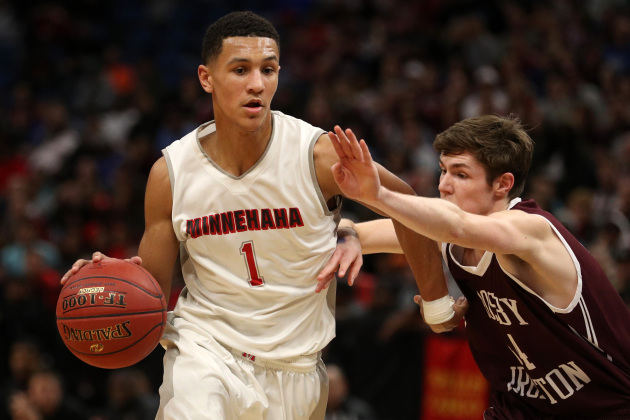 Basketball

Coach Mike Boynton Made Offer to Young Star Jalen Lake

Jalen Lake has long been only a three-star recruit that could be ranked much higher.

He's a very good scorer and his main strength is that he can score from anywhere on the court. Not a lot of basketball players can be proud of such an ability.
"I followed Lake and Waxahachie a lot last season and they were my favorite team to watch, along with Richardson. I love his game and think he will be a great college player", said Mike Boynton
Such an offer is an incredible opportunity for young Jalen Lake, and it may open all doors for a basketball career.
Last updated on 05 Oct 2021 - 15:42
Liked this publication?