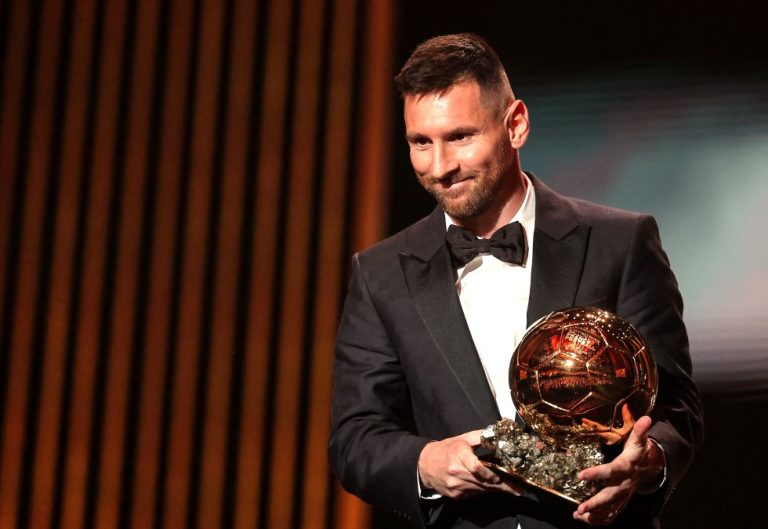 In a thrilling moment for football fans worldwide, Lionel Messi was crowned the winner of the 2023 "Ballon D'Or" award. The prestigious ceremony unfolded at the "Châtelet" theater in Paris, marking a significant milestone in the legendary player's career.
Lionel Messi, renowned as both the star forward for the American club "Inter Miami" and the pride of the Argentine national team, achieved an astounding eighth "Ballon D'Or" title, shattering his previous records and solidifying his status as one of the greatest footballers in history. This seasoned athlete's remarkable accomplishments on the pitch have consistently set him apart.
Notably, Messi dedicated this achievement to the memory of the legendary Diego Maradona. It was a poignant moment as Messi received the "Ballon D'Or" on a day that would have marked Maradona's 63rd birthday.
To recap, in 2022, Messi, representing his national team, clinched victory in the FIFA World Cup held in Qatar. In the summer of 2023, he made a noteworthy move to "Inter Miami," leaving behind his former team, Barcelona, after a remarkable tenure.
In the award's voting, Erling Haaland ("Manchester City") claimed the second position, followed by Kylian Mbappé (PSG) in third place, and Kevin De Bruyne ("Manchester City") in fourth.
Last updated on 31 Oct 2023 - 16:14
Liked this publication?