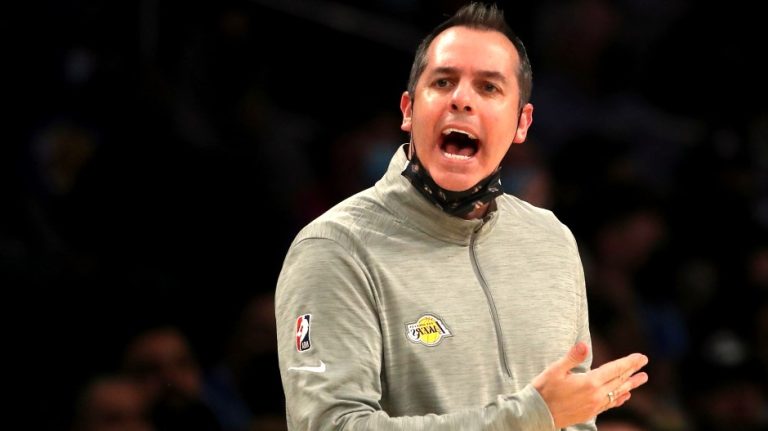 Frank Vogel had been a head coach of the Los Angeles Lakers since 2019. In his first year, he helped the team advance to the NBA first round playoff and had his contract extended for four more years.
However, the results of the season 2022 ended with the team's failure to make the NBA playoffs. A weak roster and injuries of the top starts LeBron James and Anthony Davis also played a big role in the franchise's performance this season, so the Lakers ended up with a 33-49 record and qualify only for 11th in the Western Conference.
The Lakers general manager claimed he had 'a tremendous amount of respect for Frank both on and off the court'.  According to him, it was a difficult decision but the franchise is hoping for a stronger roster and better results in the next season.
LA Lakers players Malik Monk, Austin Reaves, and LeBron James also expressed respect to Frank. At the same time, Russel Westbrook admitted he had issues with Vogel that he called 'disconnection'.
Last updated on 12 Apr 2022 - 12:45
Liked this publication?