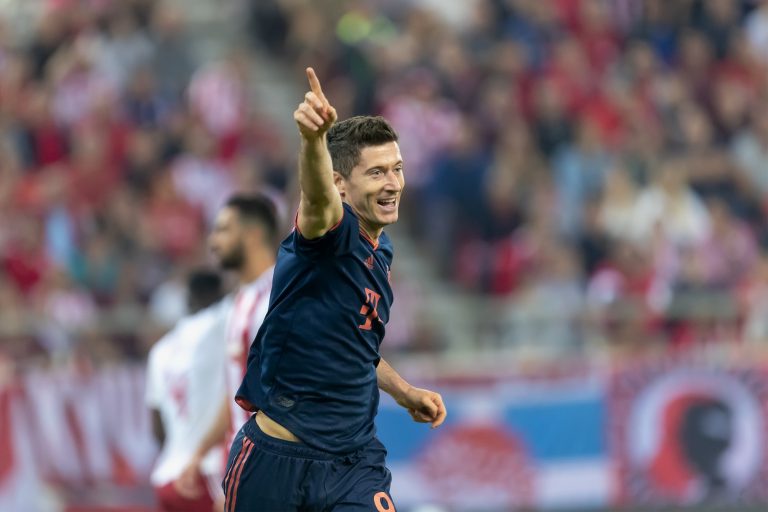 The Champions League came to an end with a spectacular Franco-German final between Bayern Munich and PSG (1:0). The 2020 season was rich in many new bright stars. For instance, nobody expected that Bavaria's striker Robert Lewandowski would 'beat' the soccer legends Cristiano Ronaldo and Lionel Messi and become the top scorer at the this-year event.
Lewandowski

becomes a new top scorer

Robert Lewandowski, the popular Polish footballer and striker at the Bavaria's FC, has just received a new title. The 32-year-old Polish football player became a top scorer at the latest season of the Champions League.

Lewandowski earned 15 goals in total and became an undeniable leader of this season. The Polish player managed 'to beat' such recognized football legends as women's favorite Cristiano Ronaldo and eccentric Lionel Messi. The Portuguese star Ronaldo came up with only 4 goals this season, while the Argentine player Messi showed even poorer results (3 goals in total).

Fans did not expect such a poor play from two iconic footballers, as both Lionel and Cristiano were frontrunners by the number of scored goals in the previous years. Ronaldo was crowned as the top scorer six times, and Messi got this noble title five times.

Despite his new top title, Lewandowski couldn't score a single goal at the grand final between Parisians and Bavarians. His teammate, Kingsley Coman, was the one who scored the only winning goal, making Bayern Munich a champ of this-year League. Bavarians previously showed awesome results at the semifinal, when they battered Lyon (3:0). According to the bookies' predictions, Bayern wasn't the favorite of this-year League in the first run. Things changed after it smashed Chelsea and Barcelona, while the Germans' victory over PSG made Bayern a true star of the season.

Following his team's triumph, Lewandowski shared a post on Instagram. The top scorer couldn't hold back his emotions when he commented on Bayern's success. His post says that a key to victory is never to stop following your dreams and never pass when you fail. If you don't work hard, you will fail to achieve your goal. The star also thanked all fans for their devotion: "I am so grateful for your support and appreciate that you never stopped believing in us. Thanks to you, we are the new Champions of Europe!"

These great words are worthy of true champions. By the way, Lewandowski celebrated his birthday just ahead of the final with Parisians. The star turned 32. Meanwhile, devoted fans keep celebrating the Champions League grand final and congratulating Bayern Munich on its truly deserved and long-awaited victory.

Last updated on 05 Oct 2021 - 15:42
Liked this publication?