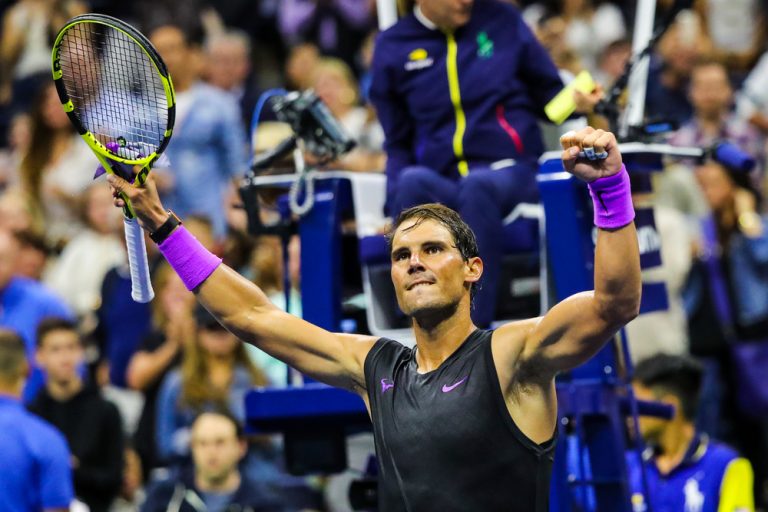 Tennis player Rafael Nadal from Spain comes into the third round of the Masters series tournament in Paris. The first seed Nadal was struggling hard to defeat his opponent Feliciano Lopes in 2 hours 30 minutes.
Nadal won sixteen aces, made three double faults, and managed to win one breakpoint of seven while Lopes scored twenty-two aces, made seven double faults, and won one breakpoint.
The win over Lopes in Paris occurs to a more significant event for Nadal: this is his 1000th won game within his whole career.
Last updated on 05 Oct 2021 - 15:40
Liked this publication?