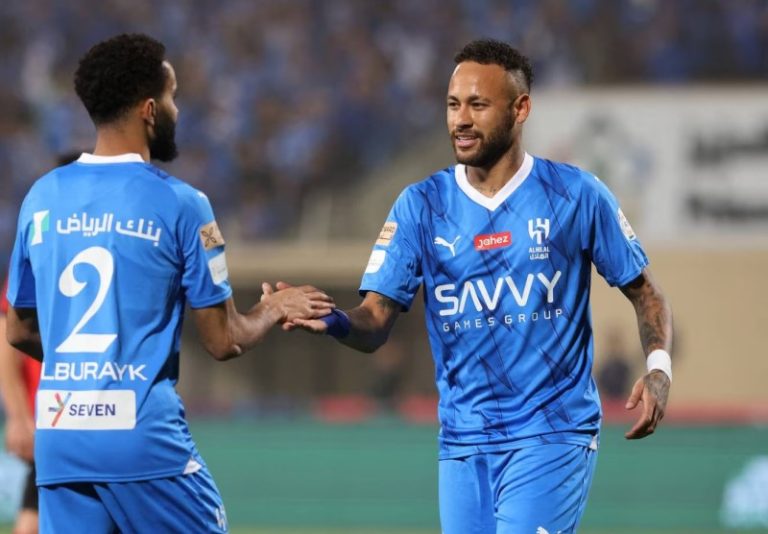 In the sixth round of the Saudi Arabian championship, the leaders of "Al-Hilal" delivered a crushing defeat to their opponents from "Al-Riyadh." In this match, a total of seven goals were scored.
By halftime, the hosts were leading by two goals, with Alexander Mitrovic scoring from a penalty (30′) and Yasser Al-Shahrani (45+4′). After the start of the second half, there was a goal drought, and the remaining significant events of the match unfolded after Neymar came on as a substitute. For the 31-year-old Brazilian, this was his debut match in the jersey of his new club.
In the 68th minute, Nasser Al-Dawsari scored another goal for the hosts, and in the 83rd minute, with an assist from Neymar, his compatriot Malcolm found the net. In the 87th and fifth added minute, Al-Dawsari scored two more goals, completing a hat-trick. Only in the 96th minute did the guests manage to score a consolation goal, with Ali Al-Zakan finding the net.
After six rounds, "Al-Hilal" has accumulated 16 points. The team is leading the championship and is scoring more goals than any other team (20 goals). As for "Al-Riyadh," the club with four points is in the relegation zone.
It's worth noting that Neymar moved to the Saudi club a month ago. PSG received 90 million euros for his transfer.
Last updated on 16 Sep 2023 - 14:38
Liked this publication?