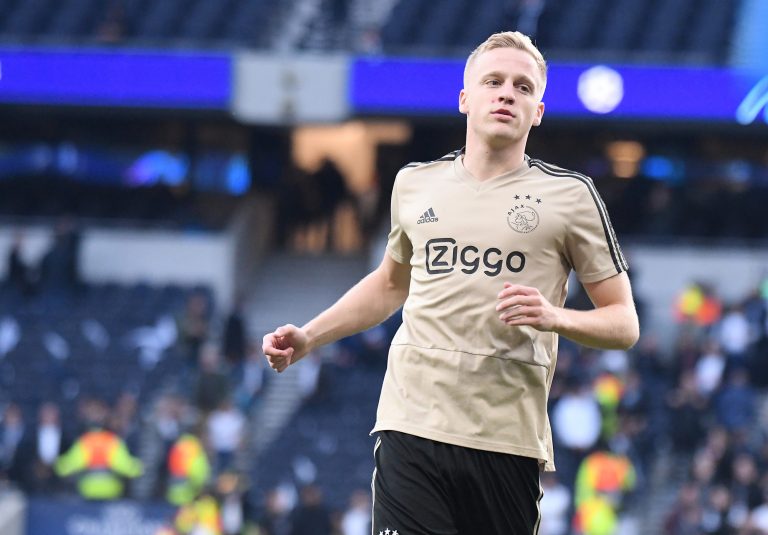 Young and prosperous soccer player Donny van de Beek is moving to Manchester United as the eminent FC made a generous offer to sign up the Ajax rising star. Manchester will pay €40M to have the Dutch player to their team for a 5-year deal.
Welcome,

Donny!

As the global sport struggles to recover after long months of the pandemic, the notable clubs rush to refresh their team-bases with new stars. The tabloids made headlines during the previous month, writing about multiple transfers of the most eminent and recognized soccer stars.

Reports that the PSG star Neymar was planning to leave Parisians literally hit the football universe. Neymar was supposed to leave PSG after his team's defeat to Bayern Munich in the Champions League final. Fortunately, the rumors were not confirmed. Neymar resolved the gossip and announced that he would not leave PSG and plans to show fantastic play next season.

Meanwhile, other reports appeared to be true. The Dutch star Donny van de Beek is leaving Ajax to join Manchester United for a 5-year agreement. There were many speculations among experts and fans that the 23-year-old footballer would no longer be a part of the Ajax FC.

According to reports, many notable clubs showed their interests in van de Beek, including Barcelona and Real Madrid. But it seems like Manchester won this race. On Monday, the Manchester's rep announced the negotiations are almost over. The deal is expected to complete within the next 48 hours. According to the agreement, van de Beek will play on Manchester's side during the upcoming five years (until 2025). The Guardian reported that the cost of the deal is no less than €40M.

The Dutch soccer star joined the Ajax as a teenager; he was 12 years old. Starting from 2016, van de Beek became a mainstay team member.  The young star got several prestigious honors, including the title of the Future Talent in 2014-2015. His fan-base counts more than one million followers on Instagram.

Van de Beek scored 41 goals during his stay at Ajax. The young player had ups and downs during his football career, but he always managed to fight any difficulties and challenges with his head up. Experts predict Donny a brilliant career path and even admit that the footballer can show himself best in many outstanding clubs.

The Ajax's reps earlier commented on Donny van de Beek's possible leaving the AFC: "There are some discussions at the moment, but we will make the final decision together. Talks of the possible transfer continue, but we still require some clarity."

No doubt, Donny van de Beek will become a breath of fresh air to Manchester United in the new season. The rising star is full of surprises, and fans are thrilled to watch his excellent play in the new team.

Last updated on 05 Oct 2021 - 15:41
Liked this publication?