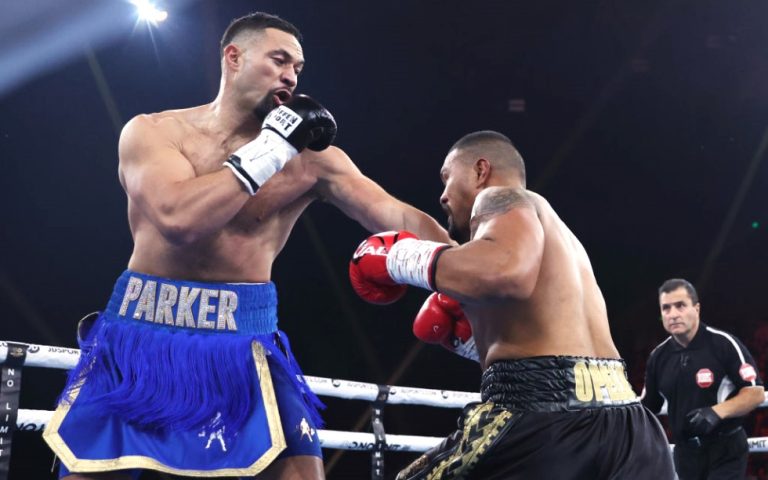 A professional boxing evening took place at Margaret Court Arena in Melbourne, Australia. In the main event of the show, former world champion in the heavyweight division (over 90.7 kg), Joseph Parker from New Zealand (32-3, 22 KOs), swiftly and confidently defeated local fighter Faiga Opelu (15-4-2, 11 KOs).
Parker started the fight without hesitation, accurately throwing jabs and finding the right distance. He systematically controlled his opponent, gradually wearing him down. Opelu tried to engage in close combat, but his actions were predictable and unoriginal, and the only thing he managed to do was occasionally clinch.
When Opelu attempted another attack, Parker was able to evade it and quickly counter. His precise hit stunned Opelu, who began to stumble around the ring. The referee decided to intervene and stop the fight.
At the end of the first round, Parker won by technical knockout (TKO 1).
Last updated on 25 May 2023 - 18:28
Liked this publication?