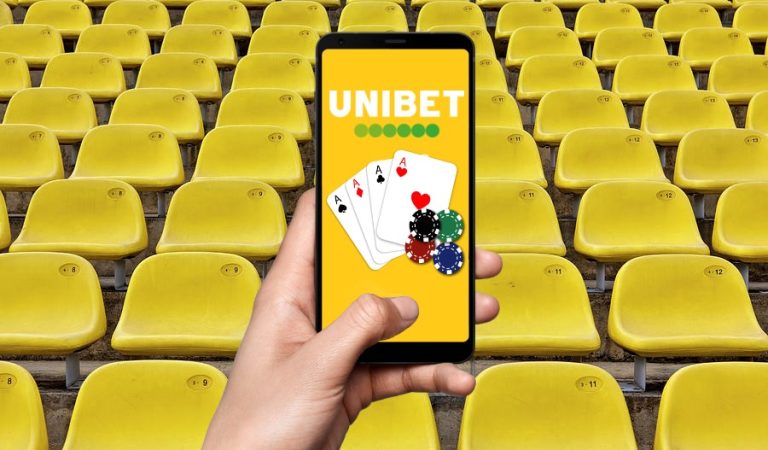 Unibet is a popular online sports betting and casino platform that also features a large poker room gathering heavy traffic from the UK and Europe. It started in 1997 as a small bookmaker and online poker site, but in 2006, it merged with the Microgaming Poker Network to gain a much larger customer pool. Today, Unibet is an independent poker room aimed at recreational and novice players, available via PC software or a dedicated poker app for iOS and Android users. It is regulated by the UK Gambling Commission and other reliable iGaming authorities worldwide.
To enter the Unibet Poker Room, you need to complete a couple of simple quick steps as follows:
Unibet

Poker App registration

1
Press the Register Now button;
2
Don't forget to claim your welcome bonus;
3
Fill in the form: indicate your name, ID number, date of birth, place of residence, and contact details;
If you already have an account and want to use a mobile app instead of the instant play website version or PC software, you can simply log in to the app with your details.
Unibet

Poker Welcome bonus

Unibet turns out to be very generous to its new players: it offers a whopping two welcome poker bonuses, and both of them are pretty impressive.
The first bonus option is the tickets to the Unibet poker tournaments; the total price of the five tickets is €24.
Another bonus is a €500 playthrough. No matter how big your first deposit is, you can still receive this fixed amount. Still, you don't get the whole bonus at once: you receive a part of it every time you spend your money on the rake. For instance, a €2 rake brings you a €1 of the bonus, while a €1,638 rake can release €400. You have two months to release the whole bonus, so take your time.
Note, that the bonus amount might change, just like the overall bonus program: we give you info related to January 2022. Besides, there are plenty of seasonal promotions.
Unibet

Poker Room Features

The welcome bonus makes it pretty clear that Unibet is focusing on recreational players who are not brave and self-assured yet to place large stakes. Another essential thing you need to know before you play Unibet poker: it strictly prohibits all kinds of auxiliary software tools, widespread among pro pokerists. It means, nobody has an advantage over you, and even the most rookie player can feel safe.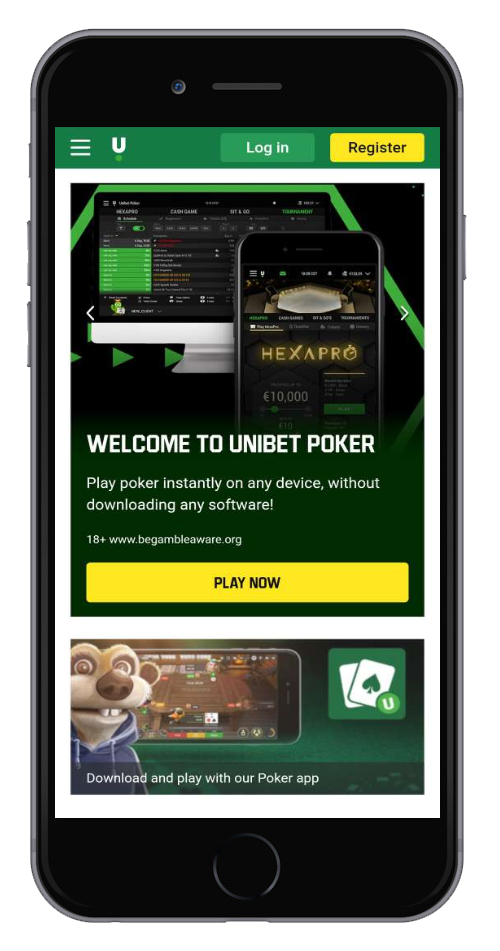 If you are more or less experienced in poker and love playing at multiple tables simultaneously, Unibet poker allows you to do it: you can select up to four tables at once.
Another great thing about the app is its design: very intuitive, with great navigation, and quick performance, it can be safely called one of the best poker software products.
Unibet

Poker Games

Unibet Poker room guarantees you pretty high traffic with 700-1000 players online during the day.  Of course, it is significantly less than at giant international networks, but more than good for a standalone independent room.
The selection of games is not the largest one, but will be enough for casual players: No-Limit Texas Hold'em, Banzai, and Pot-Limit Omaha.
The cash tables selection varies from micro stakes like NL4 to higher ones; still, the major focus and the heaviest traffic is always at lower stakes: it again proves that Unibet is a place for beginners and recreational players, not poker pros.
Besides, you can try MTTs and SnGs, including freerolls, and special events available with some promos.
Unibet

Open Tour

Unibet Open was launched in 2007: it is an international poker tournaments series taking place all over Europe, the United Kingdom, and Ireland. Each tournament lasts for four days and offers various prize pools: from £15,000 to £250,000.

Last updated on 10 Feb 2022 - 18:49
Liked this publication?