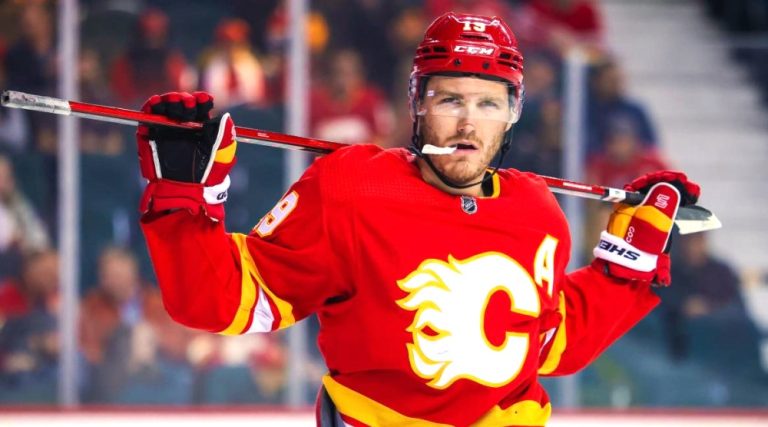 Calgary has extended Jonathan Huberdeau's contract for eight years and $84 million.
The 29-year-old's average salary (cap hit) will be $10.5 million. The new agreement will be effective from the 2023/24 season. The forward's average salary under the current contract is $5.9 million.
The Canadian became a Calgary player as a result of the trade of forwarding Matthew Tkachuk from the Flames to Florida. The American signed an eight-year contract with the Panthers with a cap hit of $9.5 million.
Last season, Huberdeau scored 115 (30+85) points in 80 regular season games, sharing 2nd place in the scorer's race. He set an NHL record for assists in a season among left wingers. He added 5 (1+4) points in 10 playoff games.
Huberdeau was selected by Florida in the 2011 NHL Draft with the No. 3 overall pick.
He has played for the club since the 2012/13 season and holds the NHL regular season record for games played (671), points (613) and assists (415). He ranks second in goals (198) after Alexander Barkov.
Last updated on 05 Aug 2022 - 11:34
Liked this publication?