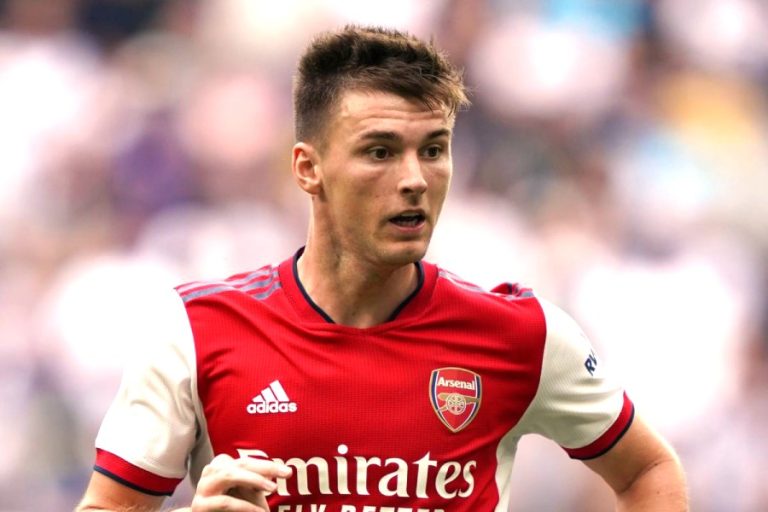 The Arsenal's defender Kieran Tierney will have to undergo a knee surgery due to a trauma and will most likely miss the rest of the season. Tierney visited a specialist on Tuesday and was told that he required a surgery with an undefined recovery period.
The exact rehab time is not determined yet, but Arsenal doubts that Tierney will be ready to take part in both the rest of the season and the Scotland's World Cup qualification playoff in June.
According to Arsenal, Kieran started suffering from knee pain during a training session on Thursday, March 31, and later examination proved he had damaged his left knee. The surgery will take place in London, most likely next week. The rehabilitation will start immediately after the surgery and it will become clear how much time it will take, but there is a little chance that the 24-years old will be able to go on in the current season.
Losing Tierney will be a significant challenge for Arsenal, that had high hopes to advance to the top-four finish in the Premier League, which could be the first time since 2016. The Monday 3-0 defeat became a setback for this ambitious plan.
The first pick for substituting Tierney was Nuno Tavares, but he was substituted after a dismal performance at half-time.
Last updated on 06 Apr 2022 - 15:26
Liked this publication?