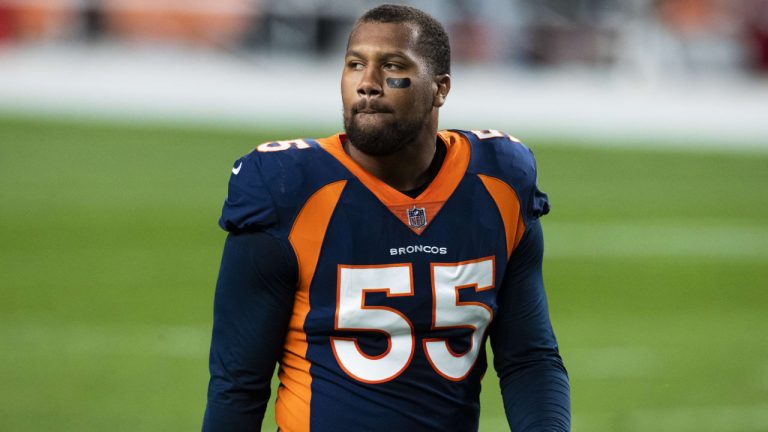 It got about that Broncos will have to replace Bradley Chubb for at least a month as the linebacker will have to go through surgery to remove a bone spur in his ankle.
He has previously passed over the same treatment for his left ankle in May, so he is more or less aware of the possible consequences and approximate time when he is ready to continue the season.
The full recovery will take from four to eight weeks which became a huge disappointment for the linebacker;
According to his videos and tweets, he is determined to do his best to return as soon as possible. Meanwhile, Chubb will be replaced by Malik Reed. At the moment, Chubb has already missed most of the season and is going to stay in the IR in the nearest time, too. He did not take part in Week 1 due to the ankle trauma and has played only nineteen snaps in the game against Jacksonville.
Another Denver linebacker, Josey Jewell, is also sent to the injured reserve due to the pectoral muscle fracture in the Sunday game versus Jacksonville.
Last updated on 05 Oct 2021 - 15:39
Liked this publication?