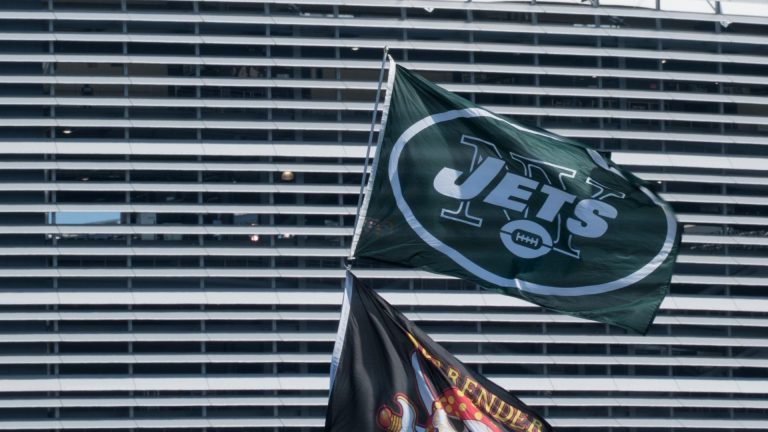 Le'Veon Bell has just been released by the Jets, despite having signed a 4-year $52 million deal with the club. It just took a year for the footballer to begin disagreeing with the club manager. The athlete was picked as the running back for the club by the old coach. However, as events unfolded, Bell still lacked the feature back status. The Jets have chosen to release the athlete, and the 28-year-old footballer is now looking for a new team to join. The NFL's free agent is, for the third time seeking a new club, with six possible options available to the player.
The most likely choice here is the Chicago Bears. The club has a weak back player that needs additional protection. Adding Bell to the team can improve the club's performance in the NFL championships. Accepting the free agent can help the Bears upgrade its player base and improve the club's matches during downs.
Another option for Bell is to enlist in the Seattle Seahawks. Although the club has a reputed player that Seattle relies on, the Seahawks have two players missing. Penny is recovering from a torn ligament, and Hyde is dealing with a shoulder injury. The team already has young players in its ranks and is lacking in strong back players. Hence Bell might be an ideal pick for Seattle. The athlete can both complement weaker back players and contribute to the offense.
A third choice is the New England Patriots. The club has a strong position in the backfield, despite one of the Patriot's top performers out with an injury. Aside from that, the New England team has a set of strong athletes. The club's top football player, Newton, requires heavy support from other team members. Currently, players have been running a lot on the field to support their star. Thus Le'Veon can make an excellent addition to the Patriots.
A little less likely option for Le'Veon is to join the Kansas City Chiefs. The club likes Bell's performance as a back player. The athlete has a lot of strength, allowing Bell to run very quickly. Although not a top pick for the Chiefs, Bell could make an excellent addition to the team, with the club losing a valued player.
The sportsman could also look at the Philadelphia Eagles. Although the Eagles have looked over Bell before, the team's coach can train him to a high standard. The athlete could thus fill a complementary role to the Eagles' star athletes.
The last choice here is the Pittsburgh Steelers. Le'Veon can join his former team, with the Steelers having a weak back player. The champion's durability and muscle can contribute well to the team's other players. Either way, this is a good backup plan for Bell.
Last updated on 05 Oct 2021 - 15:42
Liked this publication?