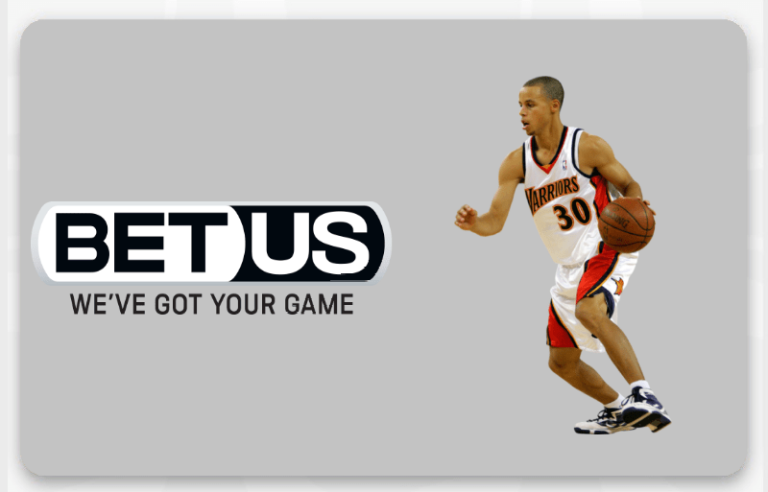 BetUS is one of the leading offshore sports betting sites that primarily targets US customer. It implies you have a chance to get a very comprehensive coverage with competitive odds for the US major leagues.
In this overview, we will take a detailed look into what BetUS offers for betting on the NBA and if it has any special features for basketball fans.
BetUS

NBA coverage

The NBA regular season involves 82 games for every team. Besides, some of them advance to the playoffs and the NBA Finals. So, there's no lack of matches to wager on and BetUS covers them all. Every match includes the following betting options:
Point Spread: wagers on a winning margin between the final scores;
Money line: wagers on a match winner;
Total: wagers on the total number of overall scored goals (Over/Under);
Team Total: wagers on the total number of goals scored by a single team.
All these bets are available for the whole match, the first and the second halves, and all four quarters. You can conveniently switch between these options, although it doesn't look like a traditional match coupon.
Besides these classical odds, you can find props. It's easy: just click on the 'Show props' button located under the 'Total' tab. You will see a dropdown list of props or matchup bets. Here is the example of prop bets for Hawks vs. Cavaliers game:
First Team to Score 20 Points;
Winning Margin;
Double Result;
Highest Scoring Half/Quarter with Overtime;
Highest Scoring Half/Quarter without Overtime;
Team with the Highest Scoring Quarter;
Winning Margin 3-Way;
Game Total Odd/Even;
1st Half Winning Margin.
Many NBA events go live at BetUS, so you can place wagers in real-time. The live betting section is exclusively available for the registered users, so you can't shop the lines like you can at the pre-match page.
BetUS

NBA odds

How profitable it is to wager on basketball and particularly NBA at BetUS? Let's look at the odds examples, for instance, the same Atlanta Hawks vs. Cleveland Cavaliers game:

Money line:
Hawks: 1.74
Cavaliers: 2.15
Betting margin: 3,98%
Spread
Hawks -2: 1.91
Cavaliers +2: 1.91
Betting margin: 4,71%
Totals:
Over 223: 1.91
Under 223: 1.91
Betting margin: 4,71%
The odds remain on approximately the same level for most games and markets.
The average NBA margin rarely exceeds 5%, which is very competitive.
Although there are no special odds boosts, it's still a very lucrative offer. The odds may go higher in live events, but margins still don't exceed 7%, or remain on the lower lever.
BetUS

NBA special betting options

Although BetUS doesn't offer such convenient features as cash out or live steaming service, you can still find some nice stuff. Here is the list of features you can use for your NBA betting.

BetUS Match Center. When you click on the Matchup in the match coupon, you will have a new page opened with all stats related to a particular game. It includes scores and statistics of each team, players stats, cold and hot betting trends, recent meetings results, and updates on teams' rosters with comments on sidelined or newly joined players;

BetUS TV. If you need more info on NBA betting, don't miss a daily NBA show by BetUS. It is available at the BetUS TV section alongside the other shows on different leagues. The show is called Picks and Predictions and features all single games previews;

BetUS locker room. A special section on the site contains more picks and predictions for almost every upcoming match. Insights, stats, and news are also here. For instance, you will find such headings as Nets vs Knicks Game Preview, NBA preview Wednesday April 6, Tuesday betting recap favorites, and more.

Last updated on 20 Jan 2023 - 18:18
Liked this publication?