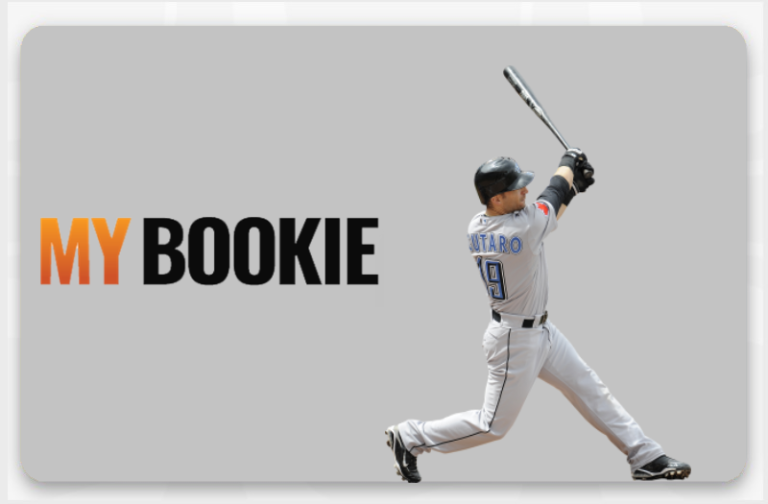 My Bookie is a Curacao-licensed sportsbook available worldwide. However, its key audience consists of US bettors, and thus its primary sports betting offer is related to the US major sports professional leagues like NBA, NFL, NHL, and MLB. The bookie doesn't operate under any US local license but has established itself as a trusted place for making wagers with pretty competitive odds. In this overview, we will speak about the Major League Baseball odds and markets you can find at My Bookie and discover all ins and outs of MLB betting that My Bookie offers at the moment and throughout the year.
MyBookie

odds

Before we get to the MLB betting markets offered by MyBookie, it's essential to understand how to read the betting odds. MyBookie offers American odds by default as a US-facing sportsbook, but you can switch them to a Decimal or a Fractional format. How to read these formats? Let's straighten it out.

American odds. American odds are based on a $100 wager, coming as positive or negative numbers. Negative odds like (-150) show how much you need to wager to win $100, while positive, say, (+200 or simply 200) indicate your possible winnings from a $100 stake.

Decimal odds. As the name suggests, decimal odds are decimal numbers; to see how much you can win from a wager at particular decimal odds, you just need to multiply your stake amount by odds. The result will be your overall payout, so don't forget to deduct your wager from it to see the net profit.

Fractional odds. The best way to read these British fractions is to learn a formula: how much you win/how much you bet.
MyBookie

MLB markets

We must first mention that MyBookie is not the fastest online sportsbook in terms of publishing the season markets. When it's less than a month left before the season starts, you won't find anything but the Futures markets as follows:
World Series Odds;
American League Pennant Odds;
National League Pennant Odds;
American League Divisional Odds;
National League Divisional Odds;
Regular Season Awards Odds.
But what's with the match coupons for wagering on particular events within the season, including playoffs and finals?
They usually appear a couple of weeks before the first game and involve the following markets:
Money Line. The most widespread betting option for the most team and individual matchups between two sides usually doesn't have the most competitive odds but is very straightforward. For this wager, you need to predict the match winner: who will win the game outright.
Run Line. This betting market might be harder to understand for a novice bettor, but in fact, it's not that difficult and is also very widespread in MLB, NBA, NHL lines, and actually almost all sports. The point of Run Line betting is to wager on a winning margin, which is always 1.5 runs. When one team has +1.5 runs, it shows they are underdogs, while a -1.5-run line point indicates a favorite.
Totals. Over/Under odds or Totals are the wagers on the overall score. A bookie offers a specific total score, and a bettor tries to predict where the score of both teams will exceed or stay down to this amount. In MLB odds, Total points usually vary between 6.5 and 11.5 points.
MLB props. Some MLB events published at MyBookie include more interesting wagers called Props: they are bets on various outcomes that happen during a match but don't have a direct impact on the overall game result.
Here

are the variants of props you can find at MyBookie:

1
Team to score first in the match;
2
Will there be a run scored in the first inning;
3
Total Hits, Runs, and Errors for both teams combined;
4
The first team to reach three runs in the game;
5
Total Runs scored by a Team 1/Team 2;
6
Total Home Runs scored by both Teams;
7
Player to hit a Home Run, and more.
Parlays. Parlays are not betting types: it's a way of creating multiple bets to get a higher payout. You can combine a parlay from several (usually from 2 to 15) picks from different games: they can be all MLB matches or other leagues and sports. When you add your picks to a bet slip and select Parlay, the odds are multiplied, and if every single bet of your Parlay wins, you will win the whole Parlay to get a very significant profit.
To make the right choice for any of the betting options, you can read the MLB reviews in a dedicated section at MyBookie: there is plenty of information, including experts' picks, latest news, and other valuable insights into MLB betting.
MyBookie

MLB odds

MyBookie is a relatively competitive sportsbook and offers pretty high odds for MLB games; the overall margin doesn't usually exceed 6%. Besides, most events go live so that you can wager on last-minute markets with a margin of up to 8%.

Last updated on 20 Jan 2023 - 20:26
Liked this publication?