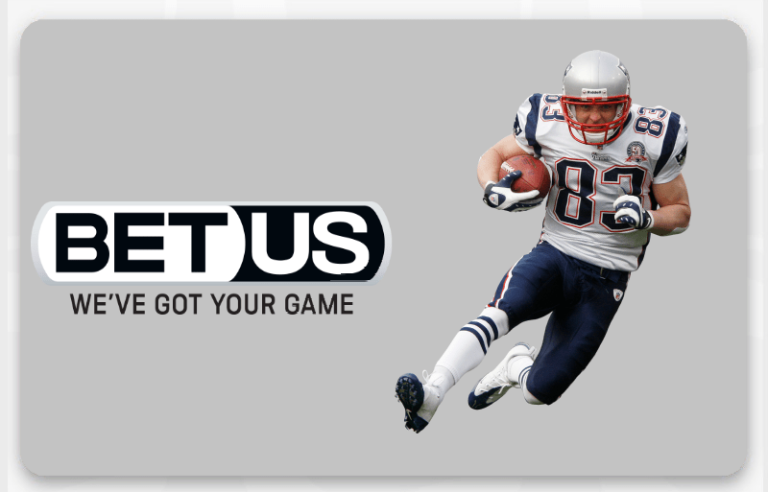 BetUS is a secure sports betting service available for online betting customers worldwide. Although it works for almost all world countries, it targets the US audience. It means it has great coverage and odds for American sports, including football. At BetUS, you will have access not only to the NFL odds but also to the other football leagues and events. In this overview, we will consider everything related to football that you can find at BetUS.
Betus

NFL Betting Odds and Lines
BetUS coverage for NFL may differ depending on the game.
More popular matches between top-tier teams may include props and bets on halves and quarters. The other games go with the simple match bets. Here are the most traditional betting options you will find for every NFL match at BetUS:
Money Line. A very straightforward wager on a game-winner. You predict which team will win;
Point Spread. A wager on the winning margin;
Totals. A wager on the total number of goals. A bettor predicts an Over/Under result.
Betus

Football Betting Options

As we have already mentioned, BetUS is not just about the NFL. Of course, it covers all NFL matches, including playoffs and the Super Bowl finals. Besides, you can wager on CFL, USFL, and college football.

Unlike US local sites that work under the licenses of various state gambling commissions, BetUS doesn't need to follow US law. It means that you can find here more betting options for NCAA events, including prop bets.

Besides traditional wagers on every single event, you can also opt for Futures. BetUS publishes Futures pretty early, so you can catch very lucrative odds.
NFL Draft
BetUS has a wide choice of the NFL draft betting options. They include the following wager types:
NFL Draft First Round: Total ACC Players Drafted in the 1st Round, Total Cornerbacks Drafted in the 1st Round, Total Quarterbacks Drafted in the 1st Round, etc. Such bets come in the form of the Over/Under wagers, for example:
Over 5½ Wide Receivers -250
Under 5½ Wide Receivers +170.
NFL Draft Overall Pick. All pick rounds from the first to the fifth.
NFL Draft Position Selection. First Quarterback, Cornerback, Offensive Lineman, Tight End, etc. Selected. NFL Draft Positions. Wagers in the form of Over/Under, for example:
KAYVON THIBODEAUX:
Over 5.5 Overall Pick 1.77
Under 5.5 Overall Pick 1.91
NFL Draft Specials. Various draft props, for instance:
KENNY PICKETT TO BE DRAFTED BETWEEN PICKS 1 AND 20
LONDON AND T. BURKES BOTH TO BE DRAFTED IN ROUND 1 MONEYLINE
LLOYD, K. PICKETT & T. BURKES ALL TO BE DRAFTED IN ROUND 1
LONDON DRAFTED IN ROUND 1; UNDER 3.5 QB'S DRAFTED IN ROUND 1
NFL Draft Team Selections. Wagers in the form of 'Team to pick a Player.'
CFL Grey Cup
The Grey Cup is the main tournament of the Canadian Football League. BetUS doesn't provide bettors with traditional odds for the match like Money line, spread, totals, or props, but also publishes Futures odds. At the moment of creating this review, the odds for the Grey Cup winner started from 3.75 (+275).
NCAAF Championship
The odds for the college football championship open about a month before the event. However, you can wager on Futures long before the game.
Besides the odds for all college teams, BetUS provides bettors with betting tips and various reviews that may help to make the right choice.
Super Bowl
The Super Bowl is the major NFL event, and BetUS pays much attention to its coverage. The match coupon usually includes lines for the whole match, halves, and quarters, last-minute bets for in-play wagering, and various team, players, and game props. Besides, you can bet on the Super Bowl Futures that become available even before the playoffs begin.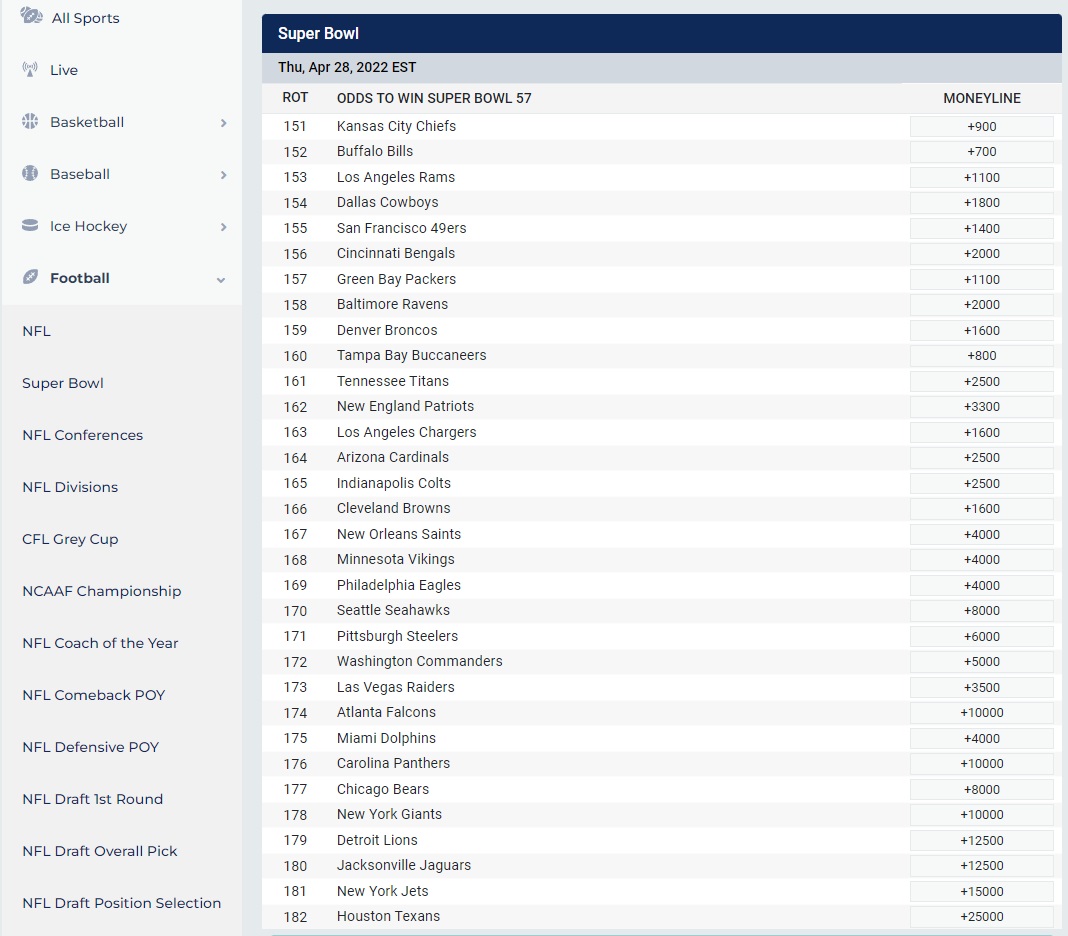 USFL Championship
USFL was back in April 2022, and BetUS has immediately included it in its coverage. Currently, only Futures are available, but probably there will be more options later when the league gains more popularity among bettors.
Betus

Bonuses

BetUS offers a pretty wide range of bonuses; many of them target crypto bettors, but actually, there are options for everyone.

Here are the regular promos for new and existing customers:
Crypto Welcome Bonus: 200% match to the first deposit up to $2,500. To get the bonus, make a first cryptocurrency deposit of at least $100. Apply a promo code JOIN200 when you register. BetUS will send you a 150% sports bonus match up to $1,875 with wagering requirements of 15 times and a 50% casino bonus up to $625. The casino bonus wagering requirements are 30 times.
Crypto Cash Bonus: 20% in free play up to $500 for any crypto deposit from $100 to $2,500. It can be your first deposit or a reload; in both cases, you will need a promo code: 20CASH. The rollover requirements are six times.
Welcome Sports and Casino Bonus: 125% match to the first deposit up to $3,125. This deposit can only be in fiat currency, so make sure you are using such methods as credit cards or bank transfers.
Crypto First Deposit Bonus: A100% match to your first crypto deposit up to $2,500. Promo code: RU100CRYPT. It doesn't need to be your very first deposit at all if you topped up your account in fiat currencies before.
Reload Bonus: Up to 50% match for all deposits except crypto from $100 and more.
There are also seasonal promos for selected leagues, events, and markets.
Last updated on 20 Jan 2023 - 18:09
Liked this publication?