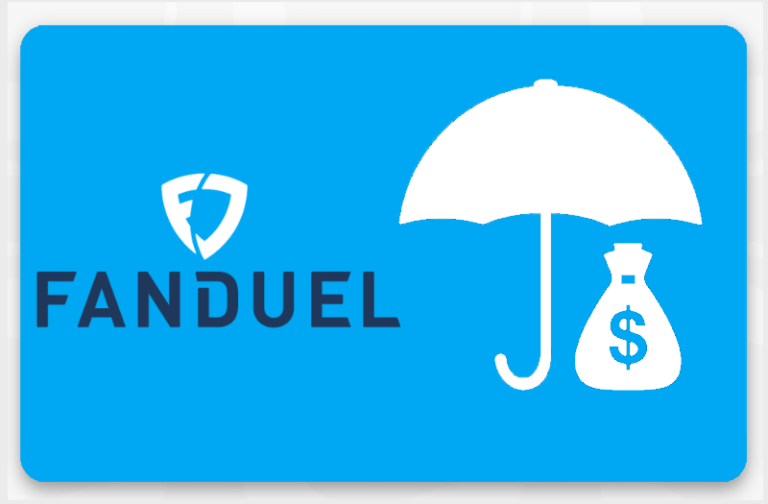 Parlay is the most typical multiple wager at most online sportsbooks and remains one of the riskiest options to place a bet. Luckily, some online sports betting sites provide customers with an opportunity to reduce the risk a bit. Thus, Fanduel has several options for how to secure your bets.
Fanduel

Multi Sport Parlay Insurance rules

Fanduel has a very lucrative promotion, which has a significant advantage: it does not limit you in terms of sports to claim parlay insurance when you wager on popular leagues like the NFL or some local European soccer games.

A bettor needs to create a parlay bet of five picks to opt for the insurance. The selections can come from any sport and market: from NFL money lines to MLB props. However, you have some limitations regarding the odds: the insurance will work out if every parlay leg will come at odds -200 or greater.

Here is an example of an eligible parlay:
Giants vs. Rams, Rams Moneyline, -175;
Phoenix vs. Clippers, the First Team to Score, +140;
Adesanya vs. Whittaker, Adesanya to win, -110;
Nationals vs. Tigers, Tigers Moneyline, -200;
Blue Jays vs. Twins, Over 3.5, -175
As a parlay loses when at least one pick is lost, you need all the wagers to work out. With Fanduel Parlay insurance, you can afford to lose one pick to make your parlay still win if the other selections are correct. In our example, you can, for instance, lose your NFL bet if the Rams lose, get a refund of a maximum of $25 for this pick, and keep your parlay active until the end of the rest of the matches.

This promo can be applied no more than four times a day, and you can't use it for round-robin, teasers, or the same-game parlays. All your picks must include different games.
Fanduel

Same-Game Parlay Insurance and other promos

The traditional parlay insurance is not the only promo related to multiple bets at Fanduel. Besides, you can check a promo page to find out more options.
For instance, there are sometimes parlay insurance promotions for the same game parlays that allow you to add four or more markets from the same match and apply for the insurance the same way.
There are also insurances for single bets, too: for instance, there is sometimes an insurance for particular markets in particular leagues that can bring you a refund of your stake amount up to $50.
Last updated on 01 Feb 2023 - 14:34
Liked this publication?