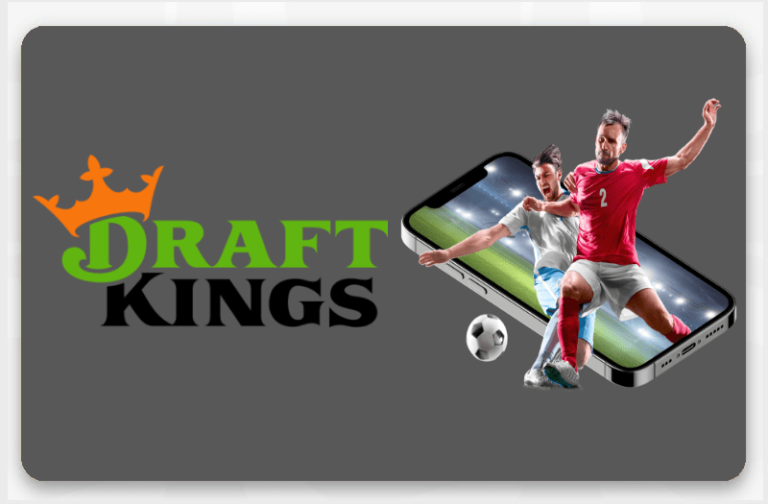 As one of the top US sports betting sites and also casino gambling and daily fantasy sports platforms, DraftKings sportsbook offers many wagering options. While rookie bettors are pretty okay with single straight bets on the simplest outcomes like the NFL match-winner or the game score Over/Under in some NBA games, more experienced ones require more risky and yet profitable offers.
One of such betting options is the Parlay bet, the most popular and straightforward multiple wager.
We'll guide you through DraftKings parlays and teach you how to understand, estimate, and create such bets. Here we go!
What

are parlay bets?

It's more than clear when you decide to wager on a single outcome. You select a market, for, say, a Los Angeles Rams vs. Tampa Bay Buccaneers game, and want to bet on the Rams' victory. You just tap on the desired outcome, add it to your bet slip, indicate a stake amount, and confirm your bet on DeaftKings. If the Rams win, your bet wins; if they lose, you lose your wager, that's it.

Now suppose you selected the same Rams vs. Buccaneers match win market, then added a point spread bet from the Chiefs vs. Bengals game, and then one more Money line for the Broncos vs. Cowboys match. So, you have three picks, and you can confirm all of them as separate single bets.

Alternatively, you can combine them in a parlay and make one bet from these three picks. A classical Parlay wager consists of at least two betting markets and wins only if all selections win. If at least a single leg loses, you lose the whole parlay. If one of the picks becomes void, a bookie will automatically delete it from your parlay: it won't be regarded as a lost leg.

Obviously, a parlay is risky, especially if you opt for it regularly. However, if you are lucky enough, it might bring much profit at once. What will your potential payout be? The most convenient way to check it is to use the decimal odds format. If you prefer American or fractional odds, we recommend converting them in decimal and simply multiplying the odds given for all picks. The result is the odds for the whole parlay if it wins. Besides, you can use the DraftKings bet calculator that will count it all automatically.
If some of the wagers result in a push, and a bookie removes it from the parlay, its odds are also removed, and the payout becomes lower.
A final thing you need to know about a parlay: in its traditional variant, you can only add picks from different games. However, DraftKings offers an alternative option.
DraftKings

same game parlay

Another option to place multiple bets is the DraftKings same-game parlay. It is not a common variant, and DraftKings is pretty unique here. Some games (usually within the NFL, NHL, NBA, and MLB leagues) have a special SGP mark, and it means you can create parlays using different outcomes of the same match. Such a betting option has particular limitations; for instance, you can place the same game parlays only in the pre-game mode, you can't add bets from any other games, and you can't use cash out.
How

to place a parlay bet at DraftKings

It's very straightforward: just go to a sportsbook section, select the picks you want to add to your parlay, tap on the odds for the desired outcomes, and choose the Parlay tab in your bet slip. If you don't opt for Parlay wagering in your bet slip, all bets will be placed as single. Here are some more options you can use for your parlays:
Parlay Insurance promotion: you can use this promo for some games, and it means that your parlay can lose one leg without being totally lost: this leg will be just deleted;
Cash Out: if you feel that one wager will spoil the whole parlay, you can delete it from the parlay for a particular fee before the match ends. However, cash-out is not available for every single bet, so be careful.
Last updated on 26 Jan 2023 - 18:50
Liked this publication?