A single bet may not be enough for players to win any considerable sums. This is why many punters try to combine numerous bets to produce a greater stake. Unlike the conventional accumulator bet, they do not have to aggregate all these bets in a single bet slip, but make bets in groups to maximize the odds of a win. Let's discover more bet specifics about this sort of betting and how to utilize it to boost your chances of a win.
What

is a Round Robin Bet?
A round robin betting system is a form of betting system in which you may place multiple smaller parlays that you create from a bigger list of teams at the same time.
Many of the biggest bookmakers will generate these parlays for you on their own. As a result, you may have more than a dozen at a time.
It's a lot like Trixie's bet, really. However, unlike the Trixie bet, it allows for singles to bet. Consider the following scenario: there are seven unique bets separated across three events, each of which includes three singles, an accumulator, and three doubles. If you bet $1 on each pick, you would have a total of $7 in your account.
The round robin bet, although it may seem confusing at first glance, enables you to discriminate bets within a huge multi-bet, increasing the likelihood that you will win in spite of a loss in one group. It also contains a variety of other forms of bets, which increases the amount of money that may be won.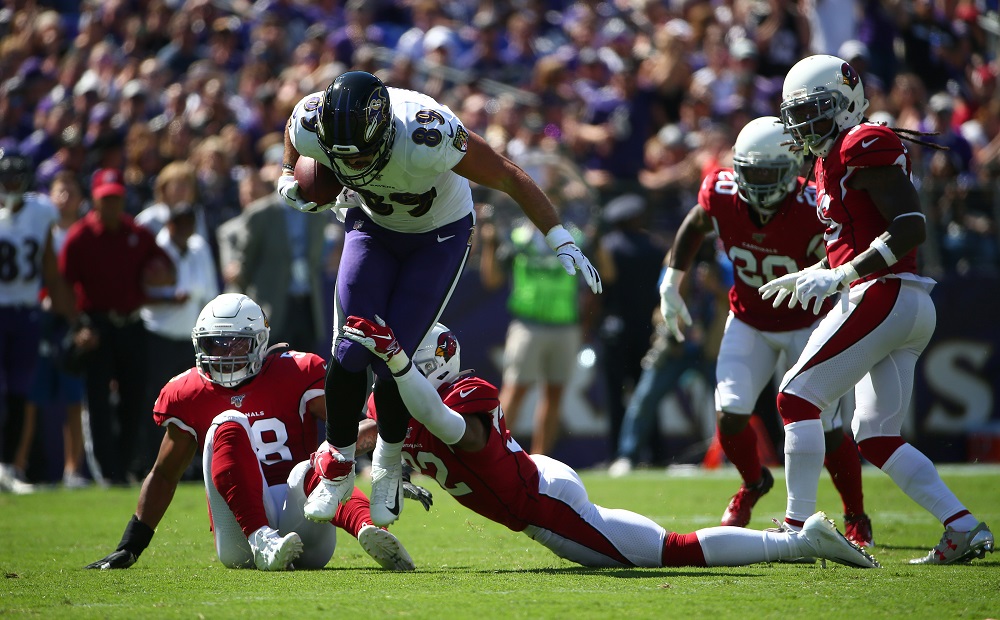 Example of the Round Robin Bet
To illustrate, consider these three games in a round robin wager on the NFL.
The Arizona Cardinals defeated the Baltimore Ravens on the road.
Atlanta Falcons vs. Carolina Panthers – Atlanta Falcons win on the road
The Buffalo Bills defeated the Cincinnati Bengals at home.
For each parlay, you may place a round robin bet that looks like this.
Parlay 1: Buffalo Bills vs. Baltimore Ravens
Parlay 2: The Buffalo Bills and the Carolina Panthers
Parlay 3: Carolina Panthers vs. Baltimore Ravens
If you place a $10 bet on each parlay, you will wind up spending $30 on the overall wager. If you place 10 bets at $30 a piece, you will most likely earn $90 in total. You must win at least two parlays in order to make a profit.
Round robin wagers come in a variety of flavors, depending on the format and the sportsbook. Let's have a look at the most prevalent ones:
Types

of Round Robin Bets

1
Four wagers on three picks, two By 2's and two By 3's.
2
As with Trixie, but with four extra single wagers.
3
Eleven wagers on four different options, including six By 2's, four By 3's, and a four-leg parlay.
4
Lucky 15. 15 wagers on four different options
It consists of four single wagers, six By 2 wagers, four By 3 wagers, and a four-leg parlay.
5
26 wagers on five different options
There are ten By 2's, ten By 3's, five 4-leg parlays, and one 5-leg parlay in this wager.
6
This is a significant improvement over the round robins discussed above since it provides 57 distinct wagers on six different options.
It involves a significant financial commitment but may result in substantial payments if a large number of your individual picks win.
7
Lucky 63.
As the name implies, this wager involves 63 wagers on six distinct options.
8
Super Heinz
A more robust variant of the Heinz bet, with 120 wagers on seven options.
9
Lucky 127
There are a total of 127 parlay combinations.
Best

Betting Sites for Place a Round Robin
| Table Bookies | Description |
| --- | --- |
| Bovada | Bovada is a top-notch online sportsbook that offers a diverse selection of wagering opportunities. Simply choose more than two teams for your betting slip and then scroll down to the 'Round Robin' page to place your round robin wager. The odds and breakdown of the round robin bet will be calculated automatically on the Bovada bet slip, as will the payout percentage. |
| MyBookie | MyBookie is a fantastic offshore sportsbook that offers a one-of-a-kind interface to its customers. If you want to place a round robin wager on MyBookie, you must make more than two choices on the wager slip. Click on the 'RR' option to bring up the round robin betting section of the bet slip after it has been opened. The round robin parlay itself will be broken out on the bet sheet, and the total payment for the wager will be shown. |
| Xbet | XBet is a sibling website of MyBookie, and the two websites have a distinctive appearance. Unfortunately, the round robin bet is only available for moneyline wagers on XBet, and not for parlays. If you want to place a round robin wager on XBet, you must choose more than two moneyline options on the wager slip. Click on the 'RR' option to bring up the round robin betting section of the bet slip after it has been opened. The round robin parlay itself will be broken out on the bet sheet, and the total payment for the wager will be shown. |
| BetOnline | Sportsbook BetOnline is a well-known offshore sportsbook that accepts bets on a wide range of sporting events, in addition to horse racing and casino activities. Founded in 2001, the site has been in operation since. If you want to place a round robin bet on BetOnline, you must choose more than three wagers of any kind. As soon as you're finished, open your BetOnline bet slip and scroll down to the section labeled "Create Round Robin." The standard two-team parlay, as well as a mix of additional round robin possibilities, are available after you arrive. |
Is

Round Robin Betting Strategy Good?

Round robin bets have one significant benefit over traditional parlays: they are less difficult to strike. When it comes to parlays, there is no room for mistakes. The whole parlay is forfeited if even one of your picks fails to come through, regardless of how many of them you correctly predicted.

When it comes to betting on sports, it's obvious why some casual gamblers would combine two or more moneyline, spread, or total bets into a parlay and take the all-or-nothing strategy since the rewards may be extremely large. However, the majority of the time, the danger does not outweigh the gain.
Round robins help to alleviate some of this risk since they do not need you to hit every single selection in order to win.
They need a greater initial commitment than standard parlays, but they lower the likelihood of a complete loss.
To be sure, round robin bets are hazardous ventures in and of themselves since you still have to win the majority of your choices in order to generate a return on your investment.
In this context, round robins are often more appropriate in less competitive sports with a larger degree of variability. A round robin bet, for example, may consist of 6 to 8 underdogs or longshots who are scattered as far as possible among the participants. If one or more of those teams manages to pull off an upset, you'll be in for a large payoff.
Best

Round Robin Betting Strategy
For sports bettors who are solely interested in recreational wagering, round robin betting is likely to be a superior choice to long-shot parlays and teasers.
The reason for this is because, in a long shot parlay, a single team's defeat might spell the end of your ticket's chances of winning. The most aggravating aspect about betting parlay tickets is that you may win 8 out of 9 games while still losing the whole deal. Round robin sports betting emerges as the most advantageous alternative for casual bettors in this situation.
For serious sports bettors who get a percentage of their income from sports wagering, the round robin wager may be used as a betting method to produce profits from their wagers. Round robin wagers provide the option to hedge out risks and reduce losses to a bare minimum. By hedging your bet, you choose the other side of the coin, ensuring a profit no matter which team wins. Based on the timing of the events in your round robin wager, you may be able to place a betting on the other side in the last leg of your parlay, increasing your chances of making a profit in the long run.
Because your bets are divided into two-team parlays, round robin parlays provide the potential for a larger reward while also reducing the risk and loss associated with your wagers. However, although the long-shot parlay offers higher payouts, the probability of making a profit over the long run by betting long-shot parlays is small to none compared to other types of betting.
When it comes to round robin betting, the disadvantage is that you have to risk bigger stakes, but the rewards and possibilities for long-term gains are far more than when it comes to long-shot parlays.
The 'correlated parlay' is another betting strategy that may be used in conjunction with round robin betting. The result of each option would determine whether or not the set of choices is associated with the outcome of the selection. Suppose you are betting on baseball and have placed a wager on the total of 'Over 9.5 Runs'. The associated pick to that would be the 'First Five Innings Over 4.5 Runs'.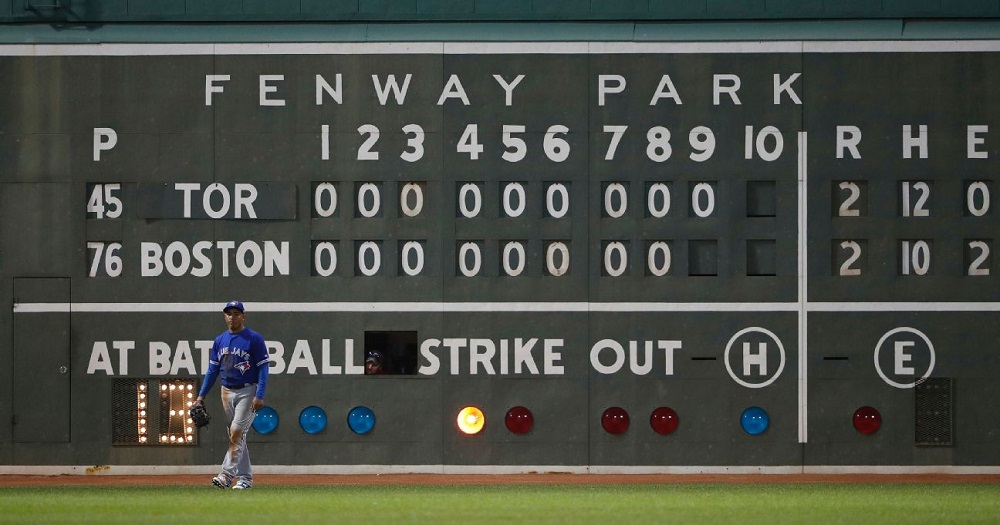 The explanation for this correlation may be explained by the law of probability. If the game goes over the betting total for the first five innings, it is more probable than not that the betting total for the whole game will go over as well. This may be done with football or basketball as well, utilizing first-half totals and totals for the whole game as inputs. It may also be done in hockey or soccer by employing betting totals for the first period or first half of the game that are associated with betting totals for the whole game.
A combined bet on both the 'Full Game Over' and the 'First Five Innings Over' is generally not permitted by most sportsbooks, although some do allow you to do so in certain circumstances.
In addition, you may still construct a pair of two-round-robin wagers: one that is comprised of "Full Game Overs" and another that is comprised of "First Five Inning Overs." By doing so, you are constructing a collection of connected parlays, each of which may have superior real odds than the ones being offered by the bookmakers.
Round

Robins or Parlays?

A parlay betting is a situation in which a gambler places many wagers in order to bind all of the choices together in a single wager. A round robin bet, on the other hand, is a mix of numerous parlays, each of which is wagered independently.
---
If you have any of the following priorities, round robin betting is a solid option for you:
You want to place a parlay wager, but you want to do it with less risk and, thus, lesser winnings.
You want to keep people's attention on the teams in your parlays even if one of them fails to win (entertainment value).
If a sportsbook offers you an incentive to place a particular quantity of bets before you can receive the bonus, you may want to reconsider.
---
A straight parlay has many advantages, the most important of which are as follows:
It is straightforward and makes it easy to comprehend your prospective payment.
There is a greater danger, but also a greater payoff.
You don't have to risk as much money in order to get a large payout.
As it was mentioned, round robin bet and parlay wagering are practically the same thing, except that a round robin is a (smaller) parlay combinations.
Round

Robin Advantages and Disadvantages
In round robin bet there is less danger involved than with a standard parlay.
This strategy keeps you interested even if one of your teams loses. It is also effective for meeting sportsbook bonus criteria.
Incomprehensible on a conceptual level
It's difficult to comprehend your potential payoff.
It will not provide the same results as a typical parlay.
Last updated on 20 Jan 2023 - 11:47
Liked this publication?